The NXT Xtend Low Back Support has an adjustable height range from 13" to 17" - a great compliment to the standard Xtend model.
The NXT Xtend Low Back Support is one of the most uniquely adjustable back supports on the market today.
Features:
One-hand quick release - for back support to be easily removed from chair.
Pelvic positioning cut-out.
SmartGEL™ infused Visco technology.
QuickFit™ mounting system.
Five different sizes for both the Xtend Low and Xtend Low Deep.
4-way stretch cover.
Pelvic/ lumbar pads.
Lateral and Head supports.
Customer Questions
What are your delivery lead times?
It depends on the product you order. A simple order such as RMS accessories are held in stock and can be dispatched quite quickly, usually within 5 working days - if it is a bespoke item such as a seating system, or items ordered from external suppliers, this may take between 2 and 12 weeks. We will contact you once your order is placed to give you a more accurate lead time.
How do I make sure I order the right size?
We try to provide you with as many sizing details on our products as we can, but staring at all those charts isn't easy! If you are ever worried about the size you are ordering please contact our customer service team on 01795 477280 or email sales@rms-rehab.co.uk.
Can I return an item?
Unfortunately not. A lot of our products are made to measure meaning they are unique to each person and therefore can't be returned. If you have a product you believe can be returned we may accept it if it is unopened and unused - call 01795 477280 to talk to us.
Can I change an order I've already placed?
You can, but it may result in extra charges and delays. Once we have started manufacturing a product it becomes hard to change that process, especially if some components need to be replaced. We ask that everyone checks their order thoroughly before purchase.
Am I VAT Exempt?
If you are registered disabled - or are the carer, parent or guardian of someone who is registered disabled you will be exempt from paying VAT. If you are a registered charity with a UK charity registration number you will also not have to pay VAT. There is a simple form to fill out at checkout to apply this discount.
How do I apply for a trade account?
You can apply for a trade account by filling out this form on the website. You can also look at our interactive map on our contact us page and get in contact with your local Product Specialist to see if you would be eligible for a trade account.
Part Numbers:
Width 12"-14" - Back Height 13"-17" - NHAACB(L)1213/17
Width 14"-16" - Back Height 13"-17" - NHAACB(L)1413/17
Width 16"-18" - Back Height 13"-17" - NHAACB(L)1613/17
Width 18"-20" - Back Height 13"-17" - NHAACB(L)1813/17
Width 20"-22" - Back Height 13"-17" - NHAACB(L)2013/17
Width 22"-24" - Back Height 13"-17" - NHAACB(L)2213/17
The NXT Low Back Support is one of the most uniquely adjustable back supports on the market today - as it is lower than the standard Xtend model, it offers an improved fit for shorter users, and users who need lower trunk support, without restricting their range of motion of the shoulder and upper limbs.
Built-in height adjustment allows back height, and lateral contour height to be set exactly where support is needed. Done quickly and easily with the user seated in the wheelchair. Unlike other backrests, you don't pay extra for the QuickFit™ mounting system, the price you pay gives you everything you need to effortlessly fix the backrest to a wide range of wheelchairs.

Offers Unprecedented Comfort and Durability
Unlike two-dimensional fabrics, smartx3D uses a three-layer technology that includes two separate fabrics joined by a monofilament yarn that creates a breathable channel between the two fabrics. It is this channel that gives smartx3D its 3D structure and creating a "micro-climate" between layers. Heat and vapour move easily through the highly permeable fabric layer. Smartx3D naturally offers a four-way stretch which provides enhanced immersion, aiding in pressure redistribution. Soft, breathable, and with moisture-wicking properties, smartx3D offers the ultimate in comfort.
Spill resistant and durable.
Antimicrobial capabilities are built into the fabric and will not wash out.
Improves immersion/ envelopment.
Reduces shear.
4 way stretch with 100% recovery.
20 times more air permeable than standard fabrics.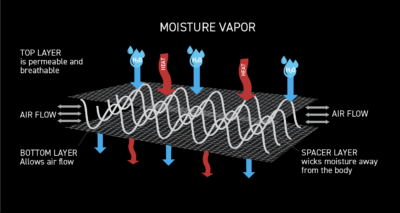 The 3D construction enhances the fabric's breathability, which in turn dissipates heat, keeping the wheelchair user cooler and dry.
smartGEL and smartx3D - THE PERFECT COMBINATION
The combination of NXT's smartx3D fabric and smartGEL foam provides the ultimate in comfort and support in our NXT Seating products. The smartGEL foam offers a hight IFD (Indent Deflection and Density), yet it is incredibly soft, highly resilient, and long-lasting. SmartGEL is a Visco Elastic foam that is infused with gel. The gel is incorporated into the foam mixture at the molecular level, which allows for 100% homogeneous colling with no breakdown or embedded gel beads.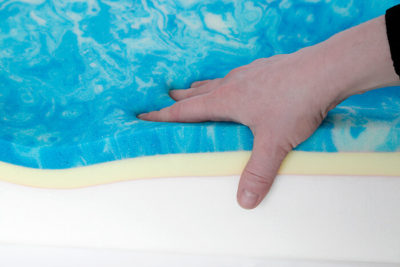 Reduces surface temperature, drawing heat away from the skin.
Provides superior comfort and softness.
Highly resilient and long-lasting.
Higher IFD (Indent Force Deflection and Density).
The gel is 100% infused into the foam mixture vs. embedded "gel beads".

Contact us to learn more about NXT Xtend Low