RMS Exclusive! Customers now can purchase a Kaye Walker online through our Interactive Product Builder!
Since RMS became the main distributor of the industry-leading Kaye Walker, we have been working hard behind the scenes to make sure users can access the product at their fingertips.
The Interactive Product Builder, launched earlier this year, is an easy way to build your equipment in minutes, with delivery to customers nationwide.
With the Kaye Walker, customers can configure the frame, wheels, seating, hip guides, and wheels. Here is the step-by-step guide:
1- Go to the page of the product and click on the plus down below the product price: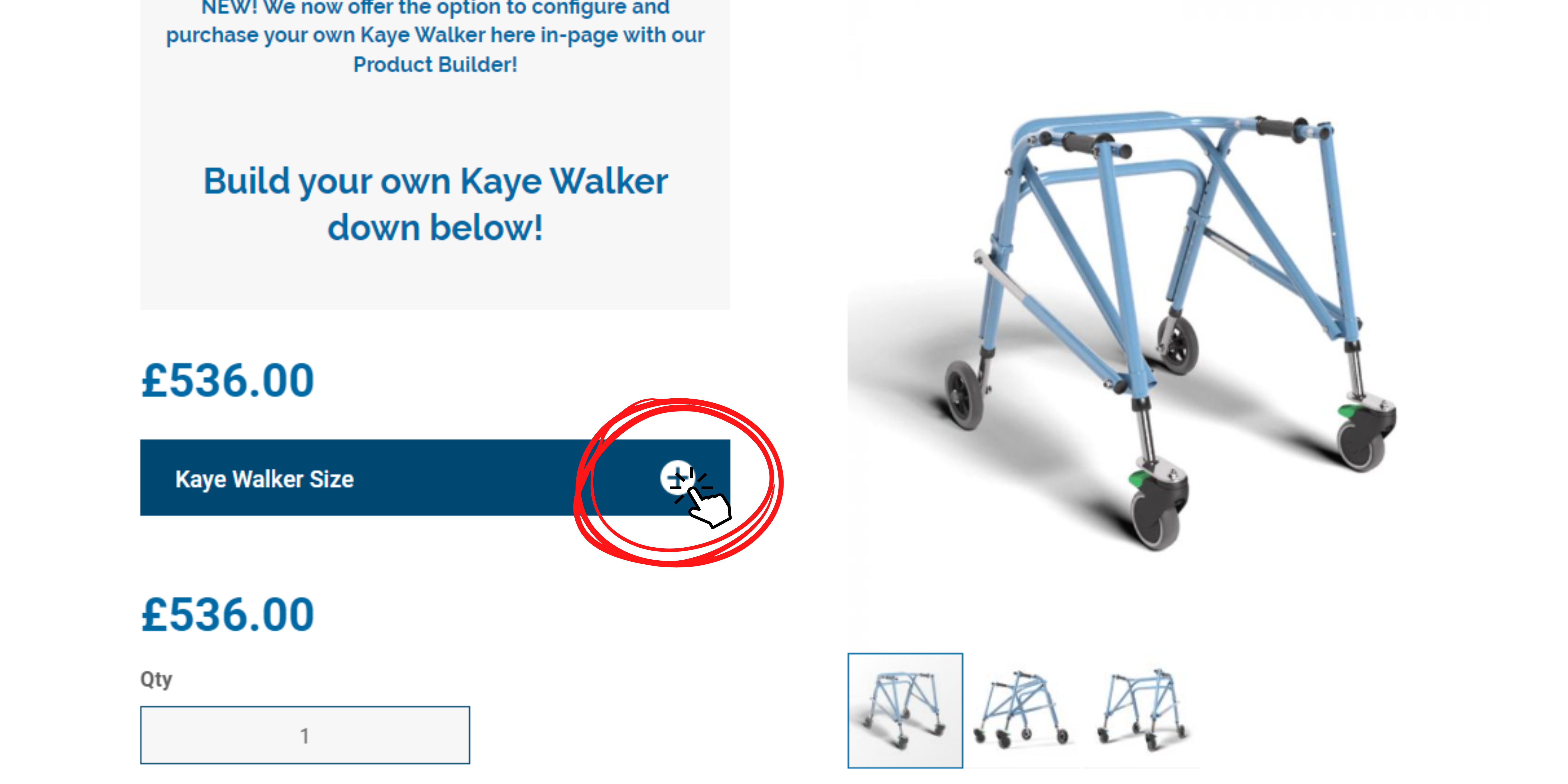 2- Select the size of the walker you require, a full size guide can be seen on the product page: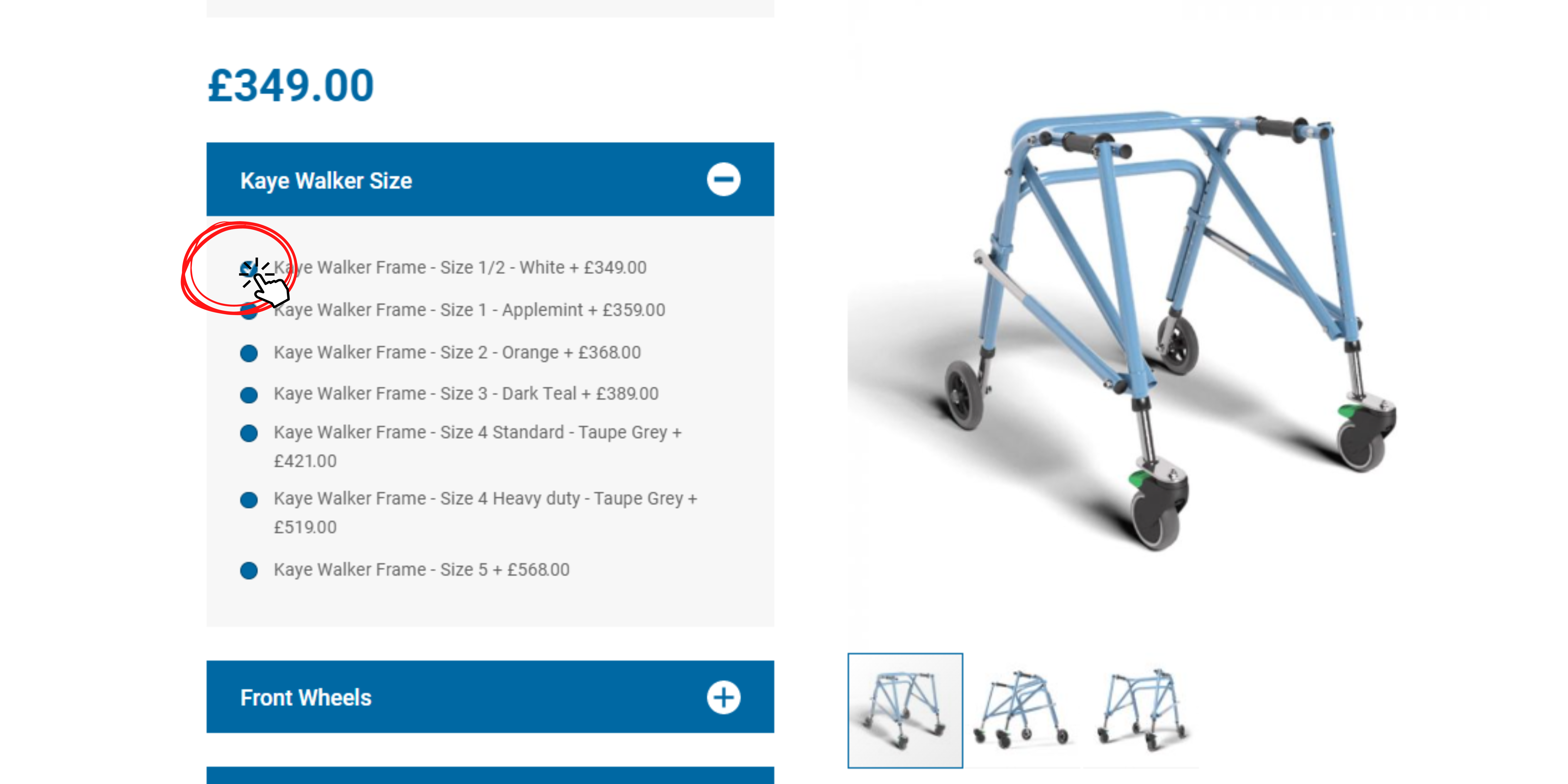 3- Select the other options to customise the walker to match the user`s need and press add to cart: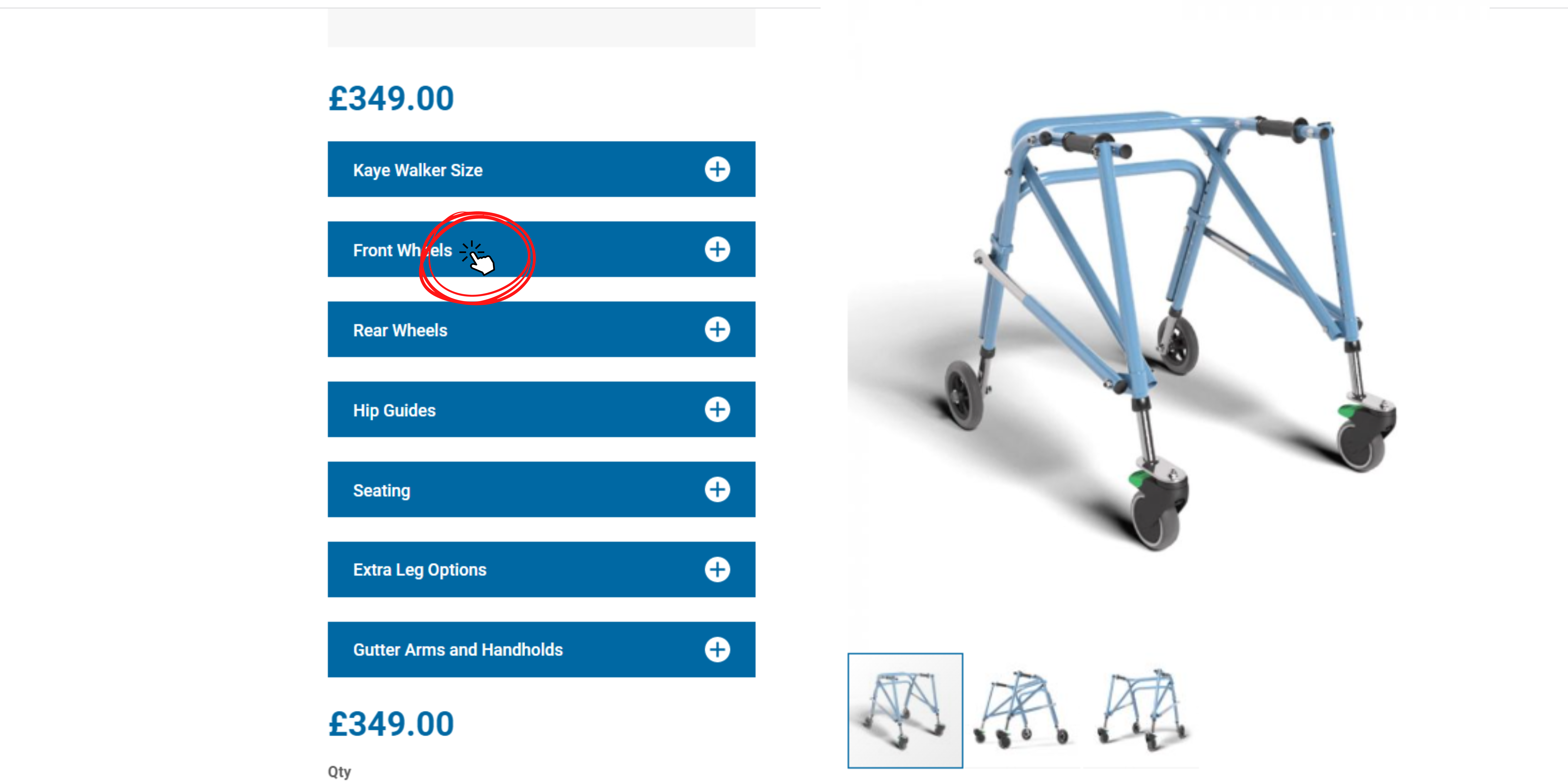 4- Double-check the configuration in the cart before checking out.
5- Finalise the process by completing payment. The 'Thank You' page should appear to let you know the process has been successful.
We are still taking orders through our regular sales channels - by phone on 01795 477280 and e-mail at sales@rms-rehab.co.uk . If you are still not sure about any measurements, you can contact us for more information and someone to talk you through the process!