Rehabilitation Manufacturing Services, or RMS for short, are a British manufacturer with over 40 years' experience supplying the NHS, schools, child development centres, the medical trade and individuals. Throughout all those long years we have remained fully committed to our products users, and those who care for them, by creating market leading innovative inclusive solutions.
We have a state-of-the-art manufacturing facility based in the South-East of England that specialises in producing a wide range of premium mobility aids and crafting unique customisations to satisfy the needs of any disability. From a workshop equipped to do anything from welding to CNC machining, and with our own internal upholstery department - RMS are perfectly placed to create anything you need in a timeframe that is far shorter than any parts produced off-shore.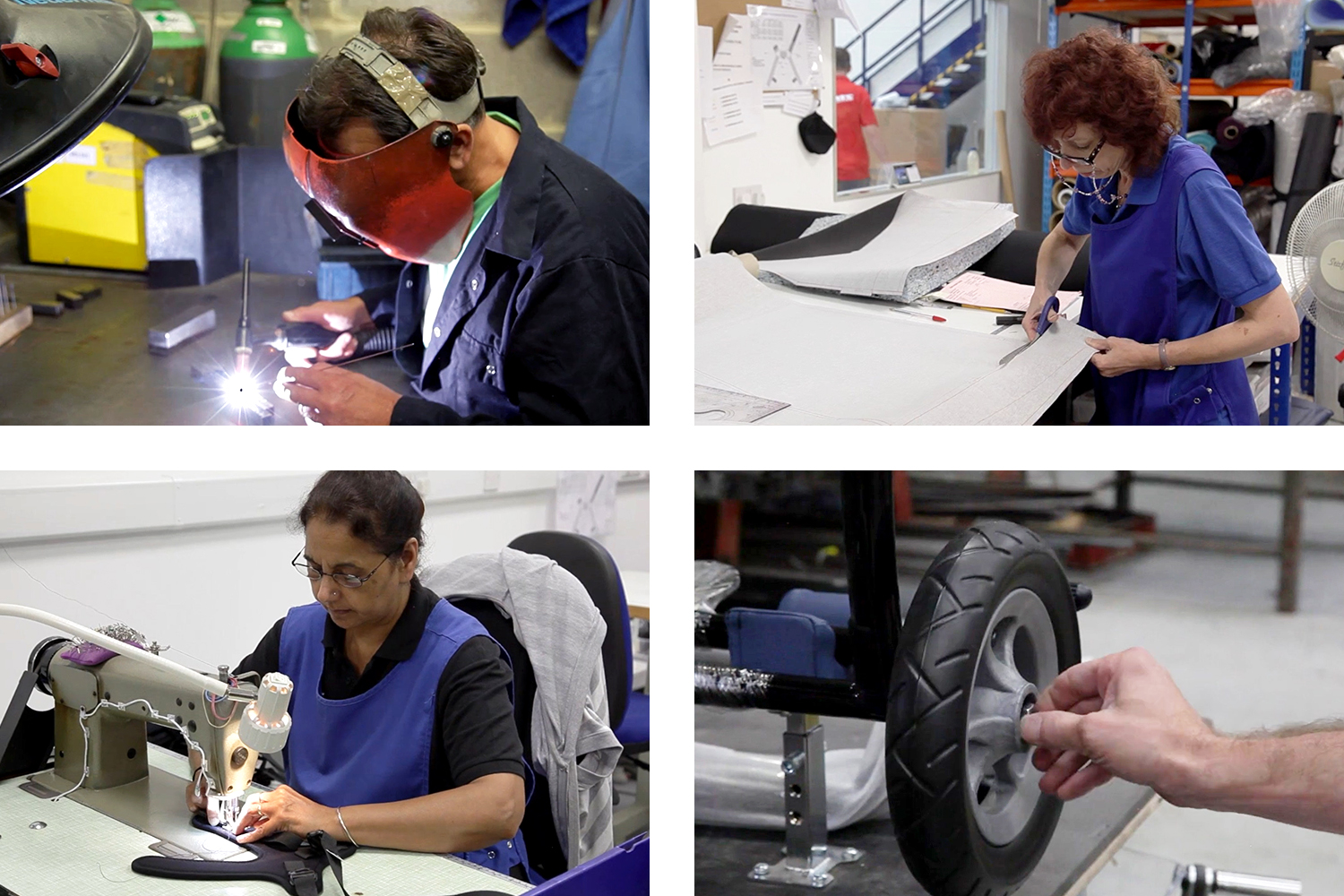 If you are still searching for your perfect mobility product, wheelchair, buggy or walker - RMS offer a free nationwide assessment service which is carried out by one of our knowledgeable Product Specialists. Should you then require any guidance on setting up or replacing your new product, our in-house technical department are on hand to give helpful support and advice.
So don't delay! If you need a company who understands the special needs that come with each unique and amazing user, RMS will be the perfect partner for you. Simply visit our contact page to get in touch and see how we can help!